Acupuncture Local Business Website
Desktop | Phone | Tablet | UX Design | Development| SEO | Launch
A design and development of a local acupuncturist website. The old WP website had many aged plugins and components that were no longer being maintained, leading to a broken site. This site was redesigned with new components to replace the old.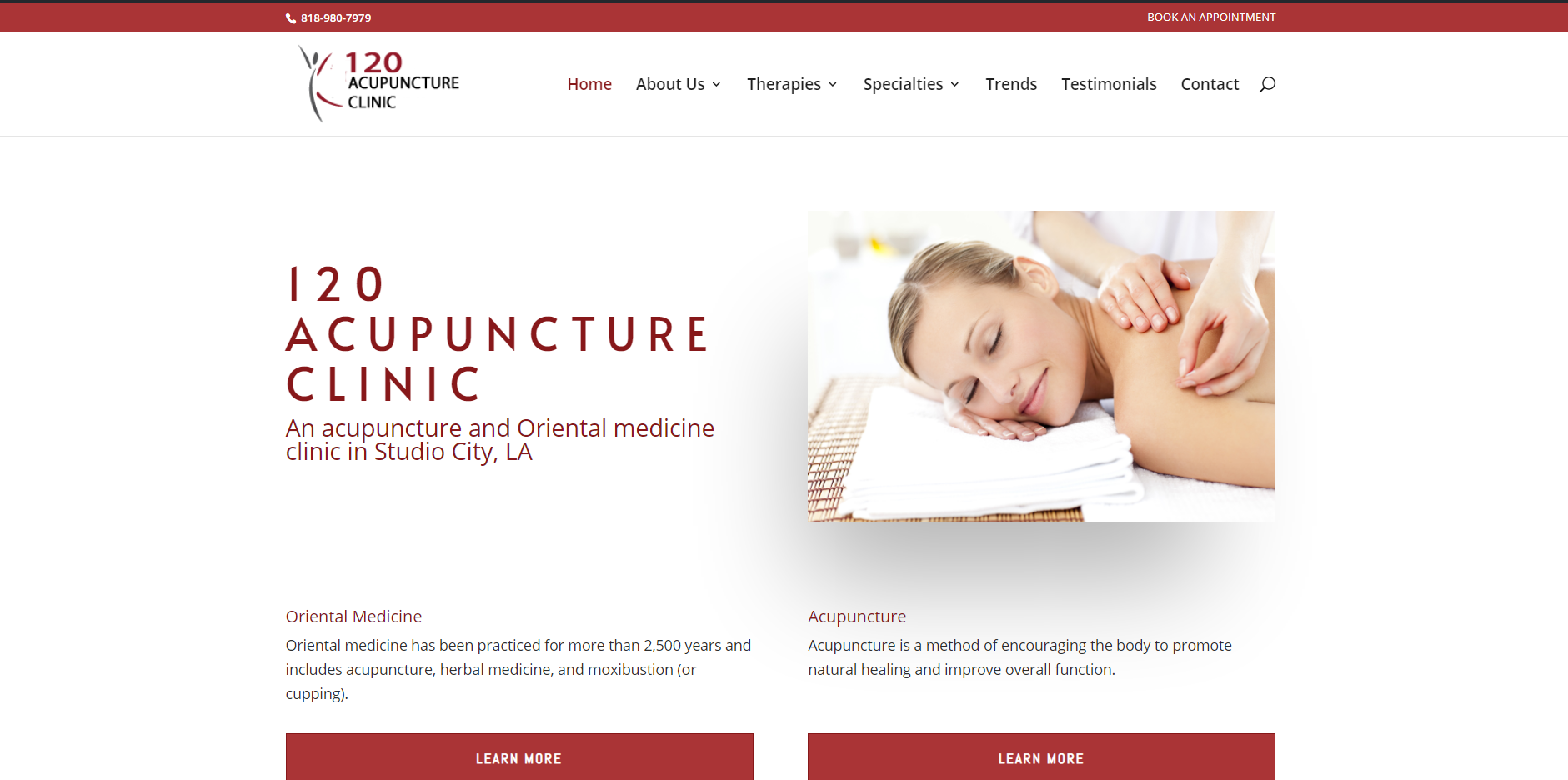 Project Summary
This was a full redesign and for an acupuncture website that was over ten years old. The original site had been built on WordPress, but the server was too old to allow for updates, capping out at PHP 5.6 (WordPress should be run on 7.2).  The old site also had many components and plugins that were no longer supported in the WP repository. The server was upgraded and a new site completely built which included a booking system that eliminated their outsourced booking system monthly cost.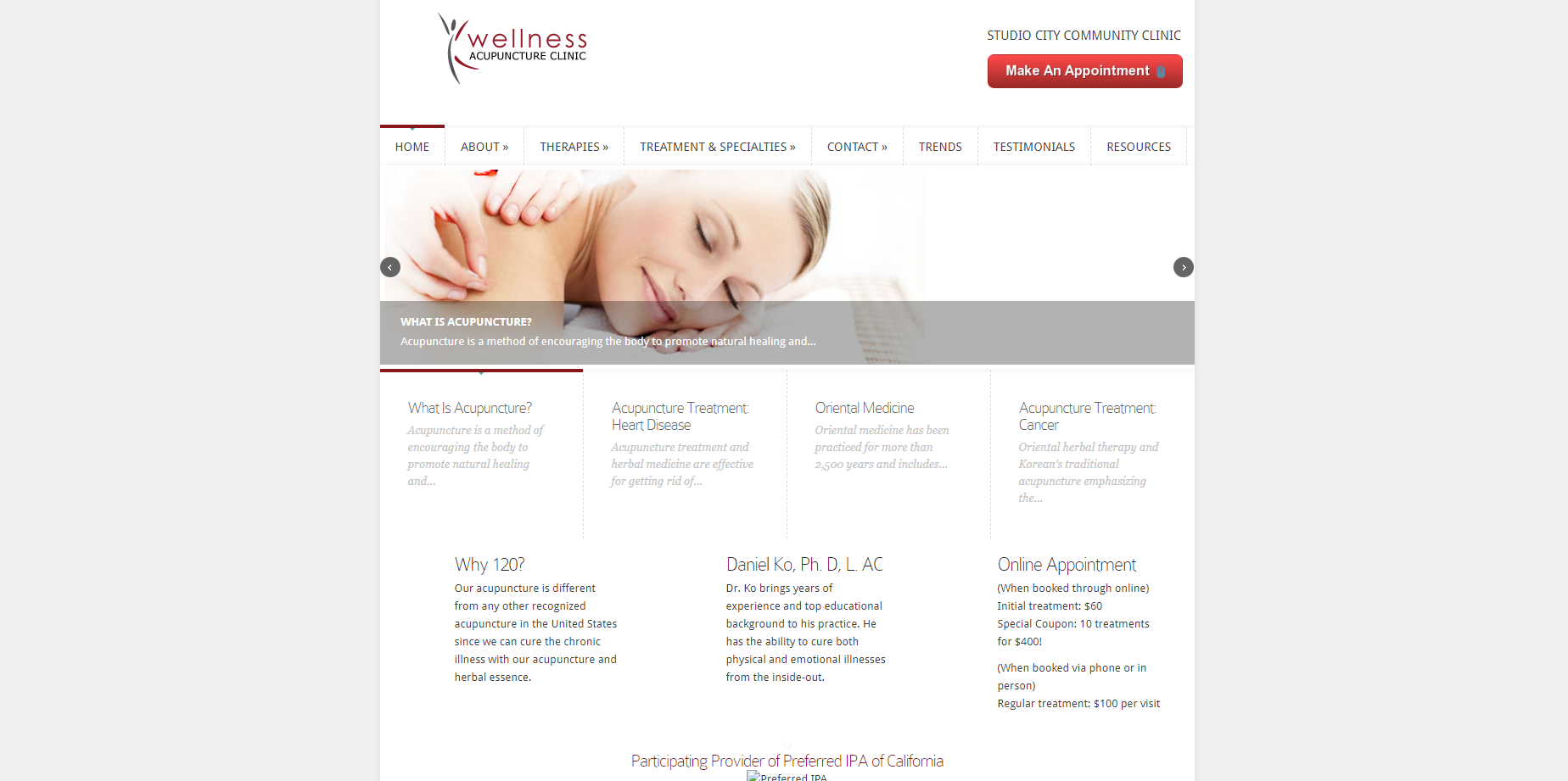 Client Name
120 Acupuncture Clinic
Strategy
Once the issues of the website were pinpointed to an old hosting account with an old version of PHP that was no longer supported, I advised the client to open a new hosting account with the same provider, making sure the hosting would have a Linux server with a cpanel and PHP capabilities of at least 7.2. I migrated the existing website to the new server and rebuilt it with the existing content, the latest version of WP, and the Divi theme. Old components no longer supported or corrupted were researched, removed, and replaced. A new booking system was added to replace the old system which had redirected users to a completed different website. The new booking system is entirely on-site and free from monthly costs. The SEO was also updated including Google's all-important schema markups.
UX Design
Divi was used to create a custom UX design through the theme builder.  An easy-to-use navigation system was put into place and a proper hierarchy of information was created to sort articles and categories. The easy booking system allows potential clients to book easily with minimal effort.

Visual Design
Divi was the theme used to customize the look. I used the original color palette from the former site in a slightly muted tone.


HEADERS
---
Aa
Alata 32pt
Alata 24pt
Alata 16pt
Alata 14pt
"Alata is a geometric low contrast sans design.
It can feel monumental, serious, and archaic and occasionally eccentric. It draws inspiration from both Early 20th C poster lettering and epigraphic Greek monoline letters. Curiously the capitals letters draw influence from UK Lettering while in contrast, the lower case is more 'continental' or European in character. Alata offers a wide range of figures including old-style figures, small numbers including superiors and fractions. Alata also offers case sensitive forms."  – From Google Alata Font
Body Text
---
Aa
Open Sans 32pt
Open Sans 24pt
Open Sans 16pt
Open Sans 14pt
"Open Sans is a humanist sans serif typeface designed by Steve Matteson, Type Director of Ascender Corp. This version contains the complete 897 character set, which includes the standard ISO Latin 1, Latin CE, Greek and Cyrillic character sets. Open Sans was designed with an upright stress, open forms and a neutral, yet friendly appearance. It was optimized for print, web, and mobile interfaces, and has excellent legibility characteristics in its letterforms."   From Google Open Sans Font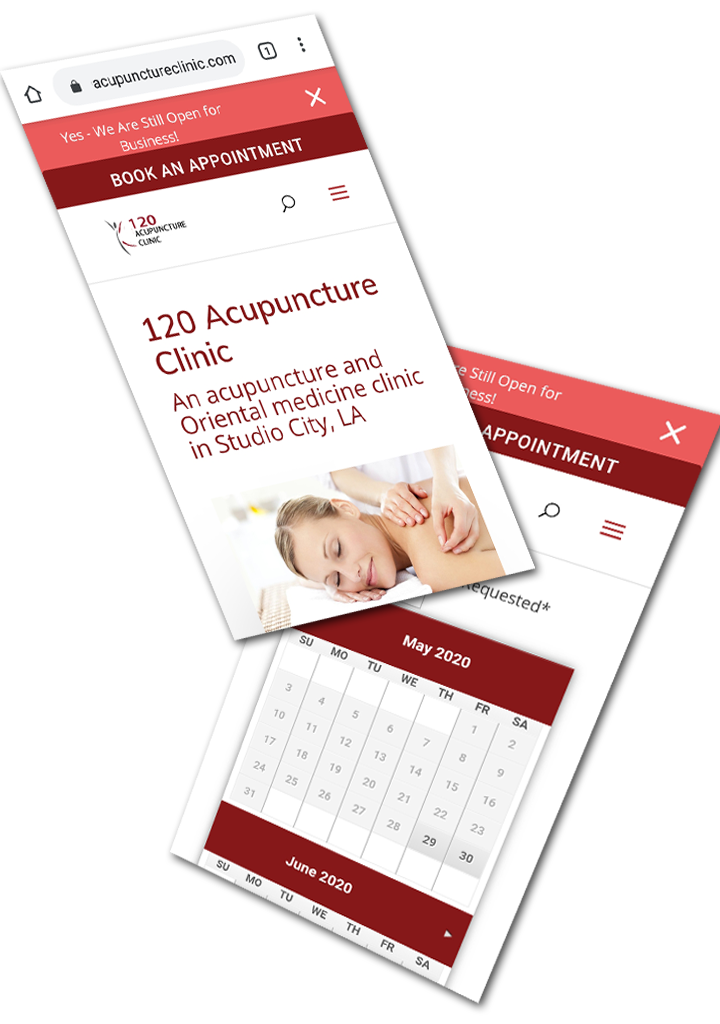 Mobile
All pages were provided with a mobile design. Top banners were put into place on the mobile design for Covid alerts and for an easy-to-use "booking" button. The booking section on mobile works intelligently for the user who would like to book on-the-go.