Desktop | Phone | Tablet | UX Design | Custom Templates | Development| SEO | Launch
A brand new web build for a book-related gift site. This affiliate marketing site features custom templates for products listings and an easy to navigate menu.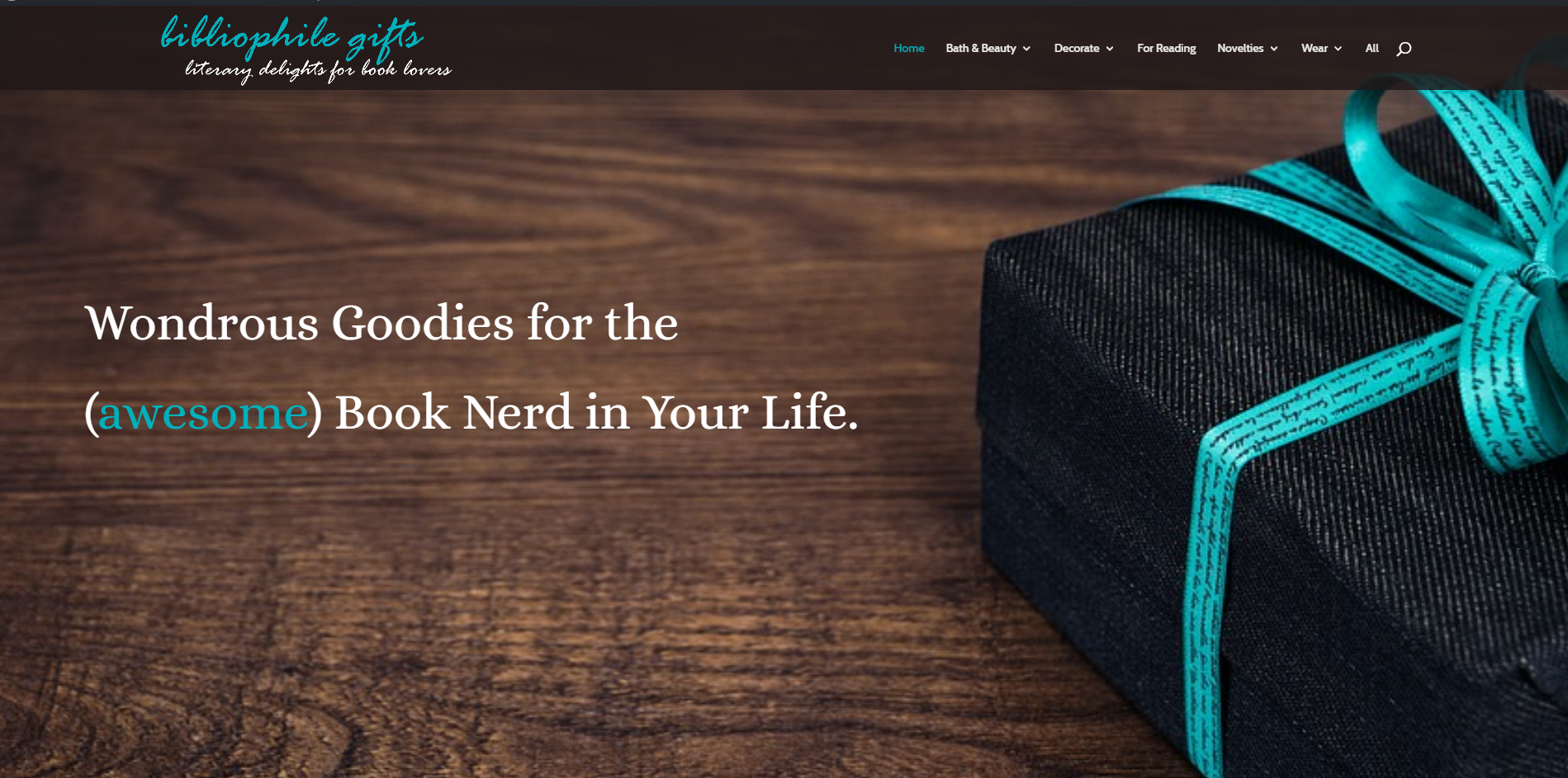 Project Summary
This was a brand new build for an online affiliate marketing website based on book-related gifts. This new web build is based on visual imagery and captivating product layouts that entice buyers to click on to the product websites. It is designed to encourage sales and promote engagement through post sharing and social media connections.
Client Name
Bibliophile Gifts
Strategy
The site was built using the WP codex on a shared hosting environment. The site was built with Divi and custom template were created to showcase products with a very unique and appealing layout design. 
UX Design
The design and color schemes were created using Divi. A very appealing and easy-to-navigate system is used to showcase products and entice potential buyers with suggested and related products. The custom templates for products is a showstopper.

Visual Design
Divi was the theme used to customize the look. We used a simple color palette consisting of mainly golds and blacks to create a distinct look and feel to complement the theme of "Luxury".




HEADERS
---
Aa
Montserrat 32pt
Montserrat 24pt
Montserrat 16pt
Montserrat 14pt
"The old posters and signs in the traditional Montserrat neighborhood of Buenos Aires inspired Julieta Ulanovsky to design this typeface and rescue the beauty of urban typography that emerged in the first half of the twentieth century. As urban development changes that place, it will never return to its original form and loses forever the designs that are so special and unique. The letters that inspired this project have work, dedication, care, color, contrast, light and life, day and night! These are the types that make the city look so beautiful. The Montserrat Project began with the idea to rescue what is in Montserrat and set it free under a libre license, the SIL Open Font License."  – From Google Montserrat Font
Body Text
---
Aa
Cabin 32pt
Cabin 24pt
Cabin 16pt
Cabin 14pt
"Cabin is a humanist sans inspired by Edward Johnston's and Eric Gill's typefaces, with a touch of modernism. Cabin incorporates modern proportions, optical adjustments, and some elements of the geometric sans. It remains true to its roots, but has its own personality.
The Cabin font family comes in two variable fonts, roman and true italic, with a Weight range from Regular to Bold, and a Width range from normal to Condensed. The stroke contrast is almost monolinear, although top and bottom curves are slightly thinned. Counters of the b, g, p and q are rounded, and all are optically adjusted."   From Google Cabin Font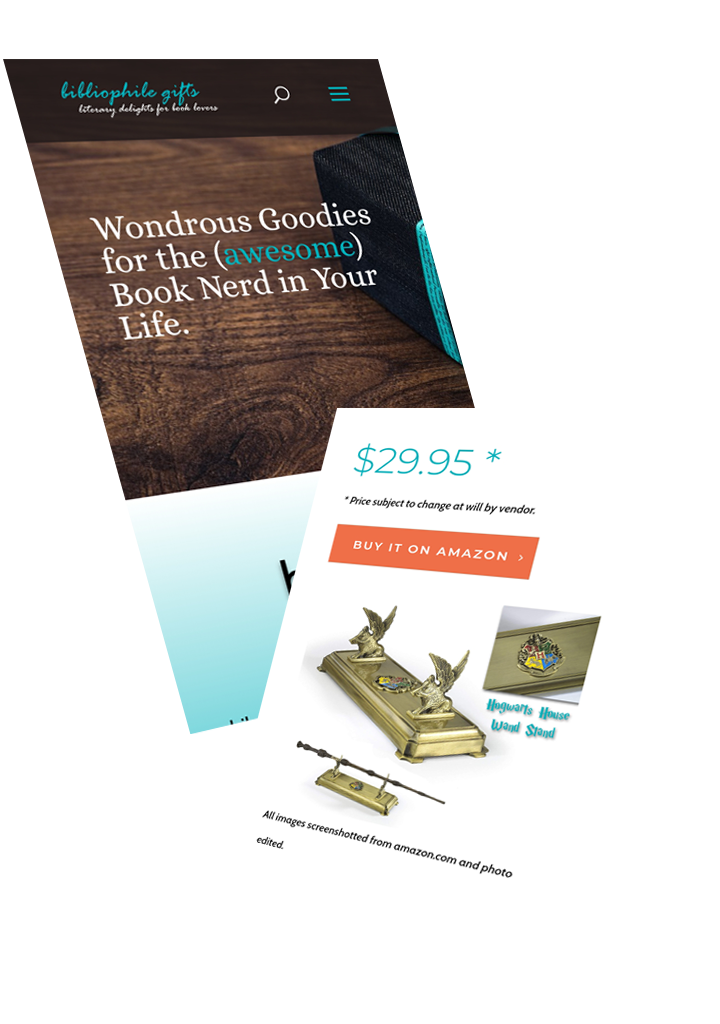 Mobile
All pages were provided a mobile design including product templates to encourage buyers to visit product sites through affiliate links.