Desktop | Phone | Tablet | UX Design | Inner Mechanics | Development | Launch
A very outdated, existing WP site was redesigned keeping the same look for better UX functionality. The main issue for this site was defective internal systems that were no longer maintained. The site required a new server system, merchant system, and database.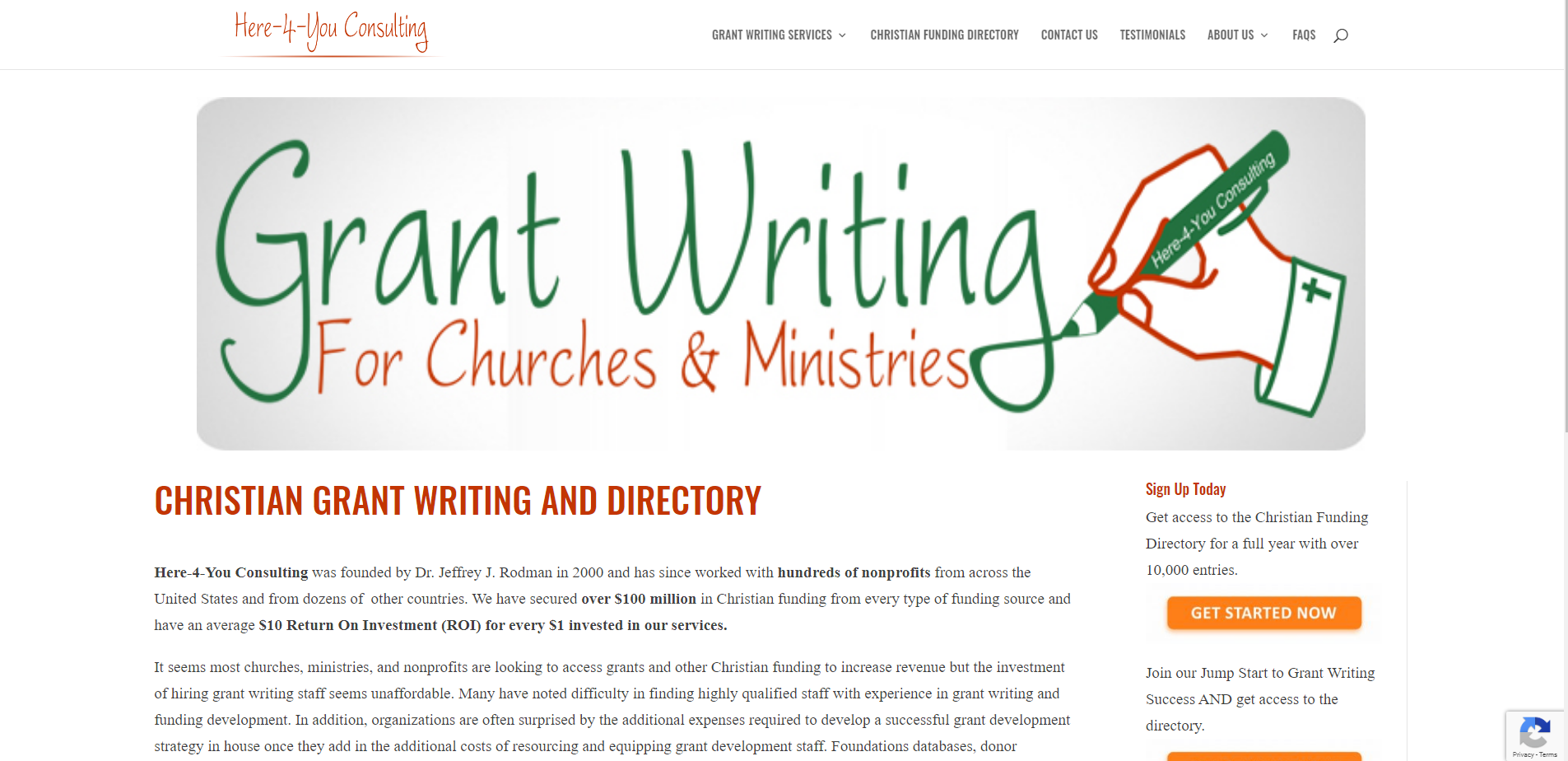 Project Summary
This was a very old WP site that needed to be upgraded. However, when the WP version was upgraded, the custom, outdated theme created conflicts because of outdated PHP and HTML, causing the internal functions to fail. That's when I was contacted.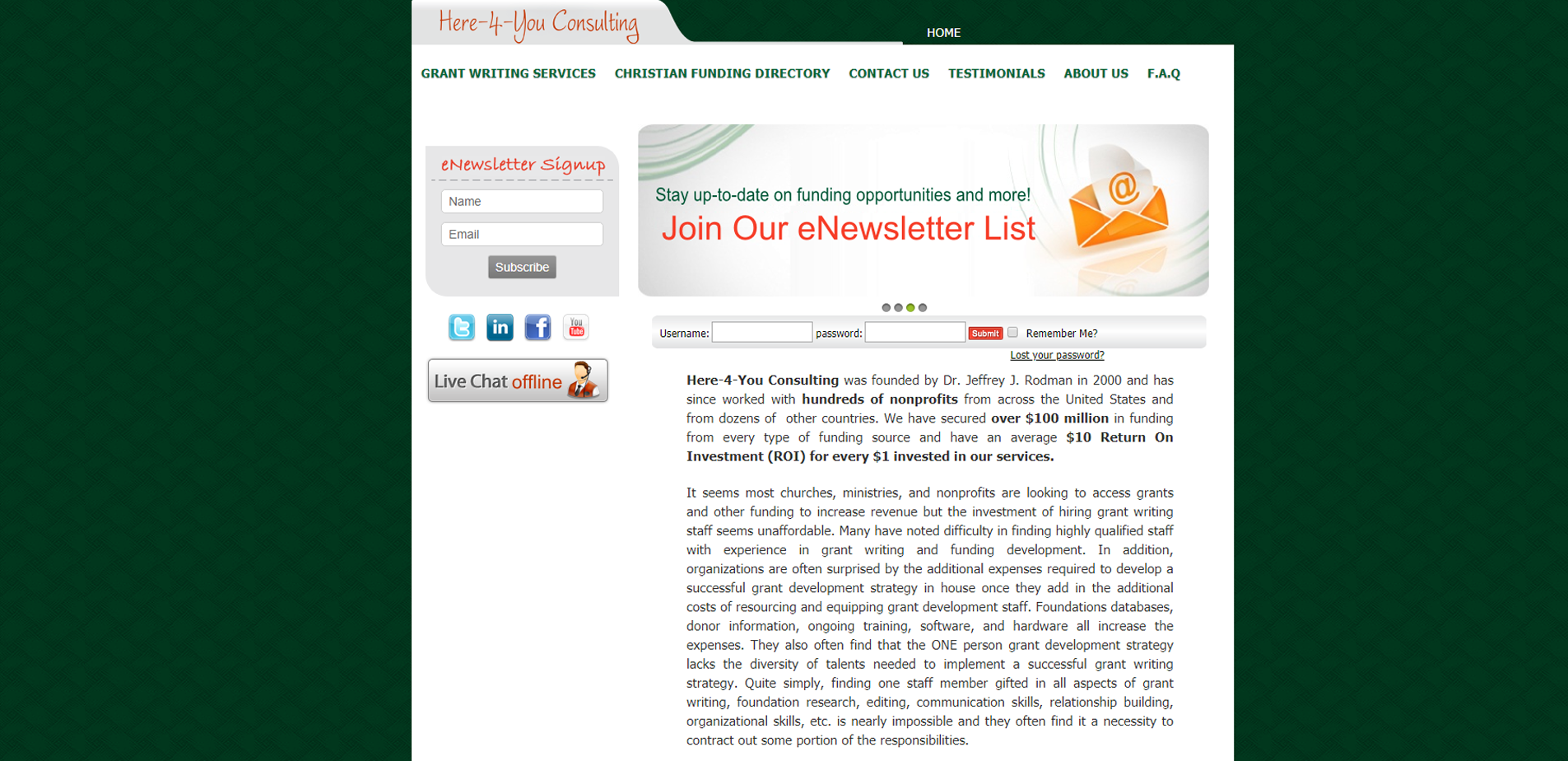 Client Name
Here-4-You Consulting
Strategy
To begin I updated the server and PHP version, as well as the cPanel version. I built a new theme using Divi that was simple and effective, with a modern look and better organization of content. I updated all plugins, deleted old plugins that no longer were supported, cleaned up the back-end and installed new plugins to take the place of old ones.
I rebuilt the entire payment system and shopping cart, connecting the site owner's existing merchant system, created an automatic membership system with expirations, imported the database of users into the new system, and another database of over 50,000 entries into a new directory system.
In effect, this was a massive overhaul of internal workings.
UX Design
Divi was used to rebuild and restructure, and to create a custom UX design through the theme builder while keeping the original aesthetics.  An easy-to-use navigation system was put into place and a proper hierarchy of information was created to sort articles and categories. 

Visual Design
Divi was the theme used to customize the look. I used the original color palette from the former site in a slightly muted tone.




HEADERS
---
Aa
Oswald 32pt
Oswald 24pt
Oswald 16pt
Oswald 14pt
"Oswald is a reworking of the classic style historically represented by the 'Alternate Gothic' sans serif typefaces. The characters of Oswald were initially re-drawn and reformed to better fit the pixel grid of standard digital screens. Oswald is designed to be used freely across the internet by web browsers on desktop computers, laptops and mobile devices."  – From Google Oswald Font
Body Text
---
Aa
Angkor 32pt
Angkor 24pt
Angkor 16pt
Angkor 14pt
"The Angkor fonts are designed for readable and beautiful rendering of text in the Khmer script, the national language of Cambodia. The designer, Danh Hong, has many years of experience creating fonts for Khmer and other Southeast Asian languages, and is actively involved in the KhmerOS project, dedicated to a vision where Cambodians can learn and use computers in their own language."   From Google Angkor Font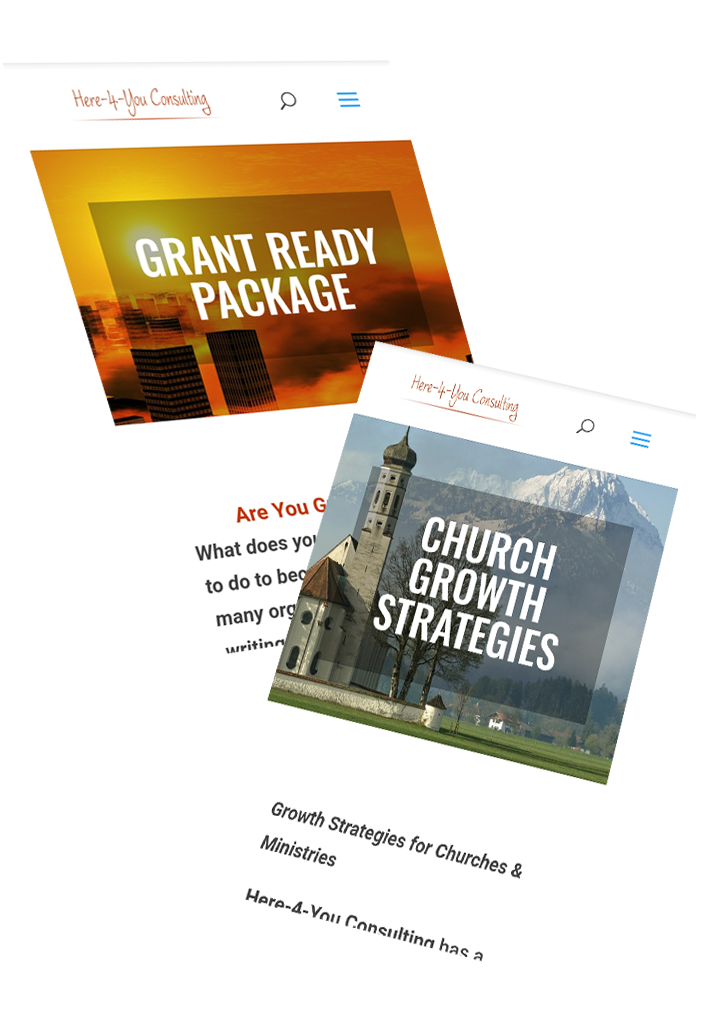 Mobile
All pages were provided with a mobile design. An easy-to-use navigational hamburger menu was put into place for mobile surfers.