Real Estate Website with Custom Rets Connection
Desktop | Phone | Tablet | UX Design | Custom Inner Mechanics | Development| SEO | Launch
A brand new web build for a new real estate business in Hawaii. A custom RETS MLS connection is featured, saving the client hundreds of dollars per month in real estate listing fees from the usual providers.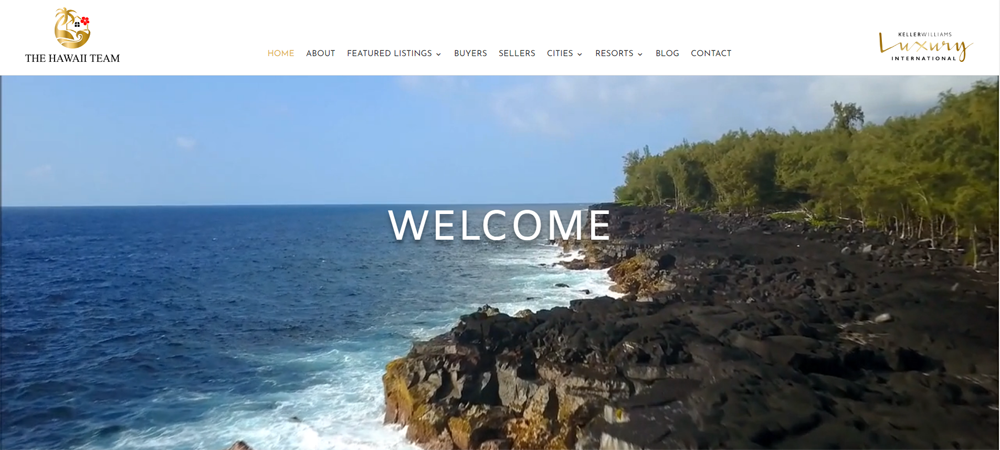 Project Summary
This was a brand new build for a new business. This website was built on a VPS at InMotion Hosting and connects to the Hawaii MLS system (called RETS) to pull in new listings on a daily basis while deleting those that have been removed from the system. By creating this highly complex inner system, my client was able to avoid paying hundreds of dollars per month in fees to a cloud-based service that delivers the listings to real estate websites (usually via a plugin). This way, everything is on my client's server – all property details and images. This website retains all the SEO goodness and I can't wait to see how it's doing in a month.
In only one week since we went live, over 2,500 pages have been indexed and the website is already receiving organic traffic from search engines.
Client Name
The Hawaii Team
Project duration
3 Months
Strategy
A VPS hosting account was procured through Inmotion Hosting. This enabled the connection to the Hawaii RETS MLS which is on a restricted port that shared hosting accounts are unable to access. The website is built on a WordPress platform. A custom RETS connection downloads new properties daily and deletes ones that have been removed from the MLS. A custom template and complicated mapping system displays the individual listings beautifully and automatically. Also built in is a custom featured enabling user ability to "like" a property and save it.
UX Design
Divi was used to create a custom UX design through the theme builder.  All property listings are sorted by price and listings are easy to discover through simple searches and featured pages. Custom login and register pages are built-in popups appended to the footers enabling simple click-and-fill out forms for ease and speed.

Visual Design
Divi was the theme used to customize the look. We used a simple color palette consisting of mainly golds and blacks to create a distinct look and feel to complement the theme of "Luxury".



HEADERS
---
Aa
Amiko 32pt
Amiko 24pt
Amiko 16pt
Amiko 14pt
"Amiko is a clean and utilitarian Devanagari and Latin typeface family, specifically designed for maximum legibility at the smallest possible text sizes. It is intended for body text on the web and low resolution screens. It was designed in a studio collaboration by Pablo Impallari, Rodrigo Fuenzalida and Andres Torresi."  – From Google Amiko Font
Body Text
---
Aa
Didact Gothic 32pt
Didact Gothic 24pt
DidactGothic 16pt
Didact Gothic 14pt
"Didact Gothic is a sans-serif font designed to present each letter in the form most often used in elementary classrooms. This makes it suitable for literacy efforts."   From Google Didact Gothic Font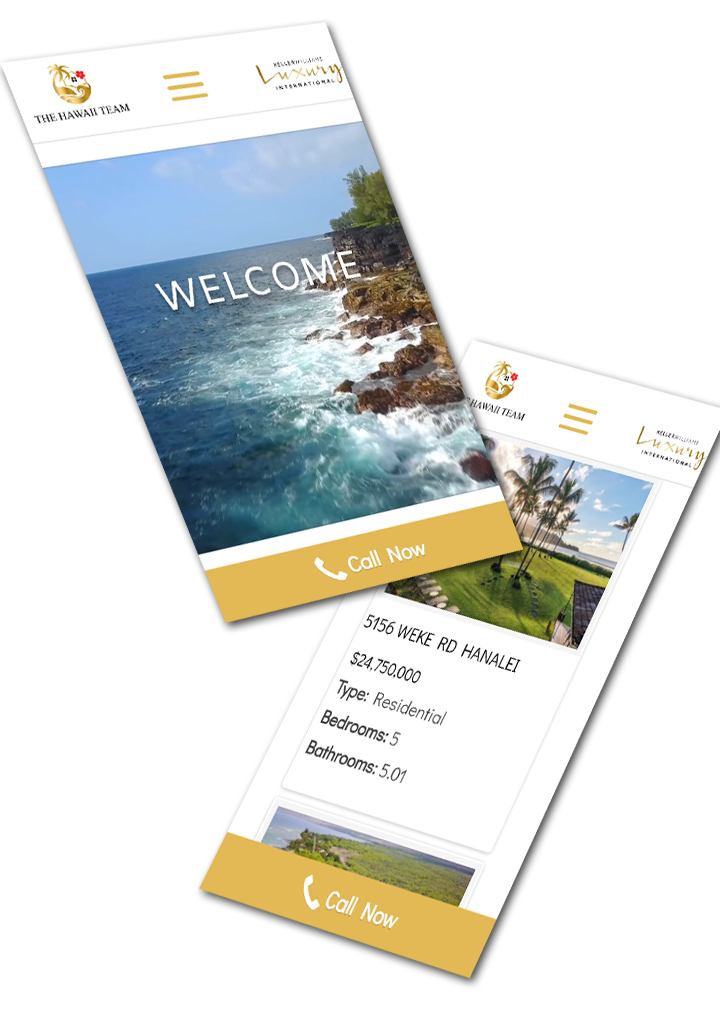 Mobile
All pages were provided a mobile design. Focusing on the individual property listings and the property listing main pages, separate templates were built to ensure appropriate views on mobile devices. A call now button was also added to the mobile design.