KW Division Website with Custom RETS Connection
Desktop | Phone | Tablet | UX Design | Custom Inner Mechanics | Development | SEO | Launch
A brand new web build for a Keller Williams division in Hawaii. A custom RETS MLS connection is featured, saving the client hundreds of dollars per month in real estate listing fees from the usual providers.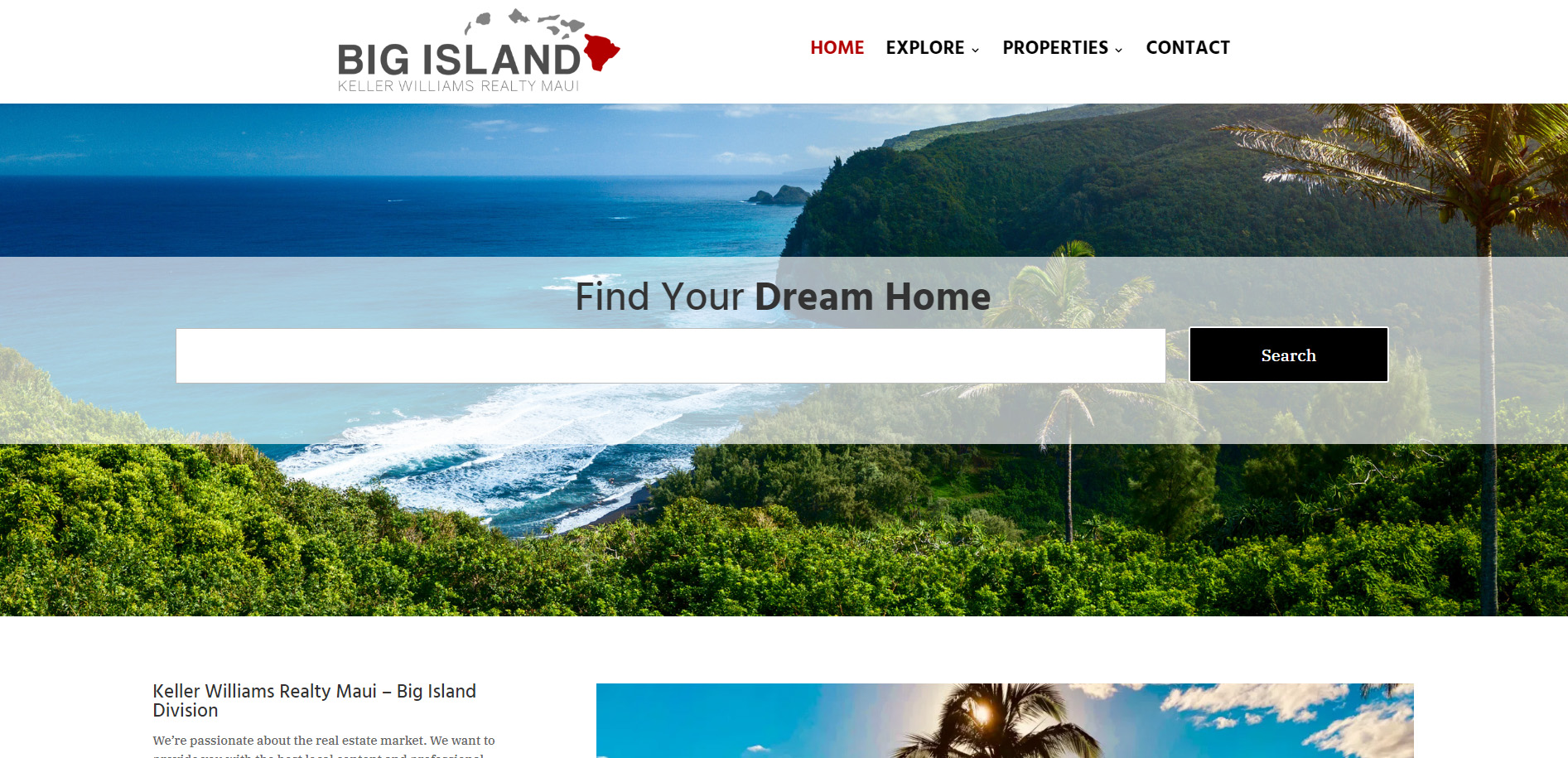 Project Summary
Similar to The Hawaii Team buildout, this was a brand new build for an existing team that wanted to do something more than the templated site from KW. This website was built on a VPS at InMotion Hosting and connects to the Hawaii MLS system (called RETS) to pull in new listings on a daily basis while deleting those that have been removed from the system. By creating this highly complex inner system, my client was able to avoid paying hundreds of dollars per month in fees to a cloud-based service that delivers the listings to real estate websites (usually via a plugin). This way, everything is on my client's server – all property details and images. This website retains all the SEO goodness and I can't wait to see how it's doing in a month.
Client Name
KW Realty Big Island
Project duration
2 Months
Strategy
A VPS hosting account was procured through Inmotion Hosting. This enabled the connection to the Hawaii RETS MLS which is on a restricted port that shared hosting accounts are unable to access. The website is built on a WordPress platform. A custom RETS connection downloads new properties daily and deletes ones that have been removed from the MLS. A custom template and complicated mapping system display the individual listings beautifully and automatically. the listings were also mapped to the individual agents within the group displaying on their individual pages.
UX Design
Divi was used to create a custom UX design through the theme builder.  All property listings are sorted by price and listings are easy to discover through simple searches and featured pages, and a main custom search on the home page.

Visual Design
Divi was the theme used to customize the look. We used a simple color palette consisting of mainly golds and blacks to create a distinct look and feel to complement the theme of "Luxury".




HEADERS
---
Aa
Hind 32pt
Hind 24pt
Hind 16pt
Hind 14pt
"Hind is an Open Source typeface supporting the Devanagari and Latin scripts. Developed explicitly for use in User Interface design, the Hind font family includes five styles. Hind's letterforms have a humanist-style construction, which is paired with seemingly monolinear strokes. Most of these strokes have flat endings: they either terminate with a horizontal or a vertical shear, rather than on a diagonal. This helps create clear-cut counter forms between the characters. In addition to this, Hind's letterforms feature open apertures. The entire typeface family feels very legible when used to set text."  – From Google Hind Font
Body Text
---
Aa
IBM Plex Serif 32pt
IBM Plex Serif 24pt
IBM Plex Serif 16pt
IBM Plex Serif 14pt
"IBM Plex™ is an international typeface family designed by Mike Abbink, IBM BX&D, in collaboration with Bold Monday, an independent Dutch type foundry. Plex was designed to capture IBM's spirit and history, and to illustrate the unique relationship between mankind and machine—a principal theme for IBM since the turn of the century. The result is a neutral, yet friendly Grotesque style typeface that includes a Sans, Sans Condensed, Mono, and Serif and has excellent legibility in print, web and mobile interfaces. Plex's three designs work well independently, and even better together. Use the Sans as a contemporary compadre, the Serif for editorial storytelling, or the Mono to show code snippets. The unexpectedly expressive nature of the italics give you even more options for your designs."   From IBM Plex Serif Font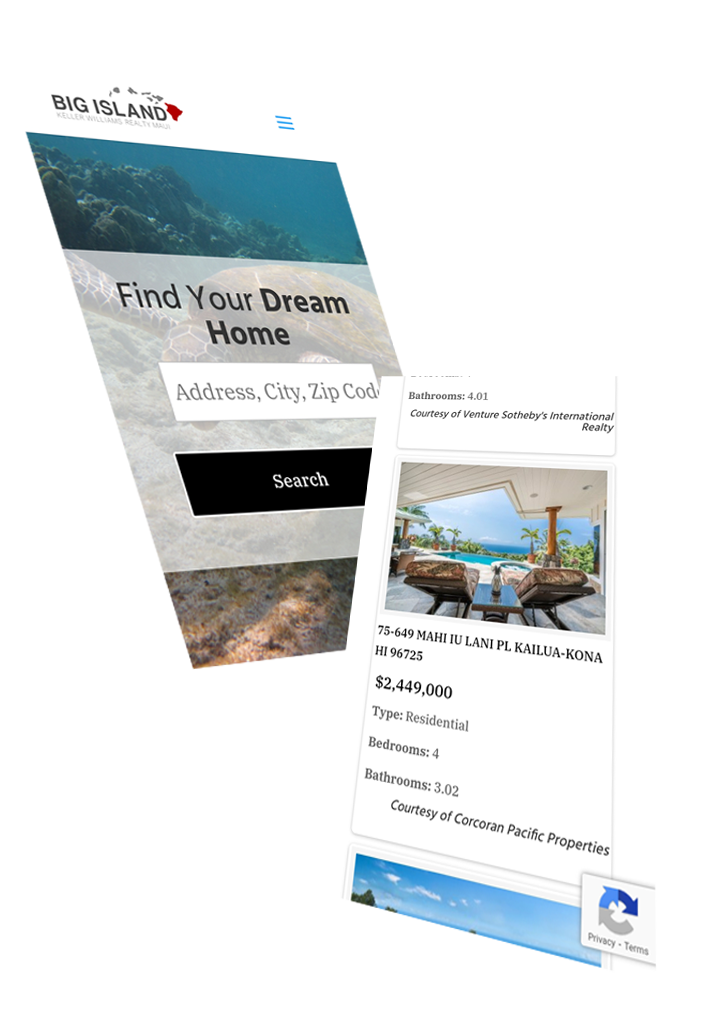 Mobile
All pages were provided a mobile design. Focusing on the individual property listings and the property listing main pages, separate templates were built to ensure appropriate views on mobile devices.